To set a TV or streaming video "Reminder", first you will need to create or login to your Knowledge account.
Step 1: Once you have logged in, you can set a program "Reminder" by visiting the TV Schedule or Air Dates tab on a program page.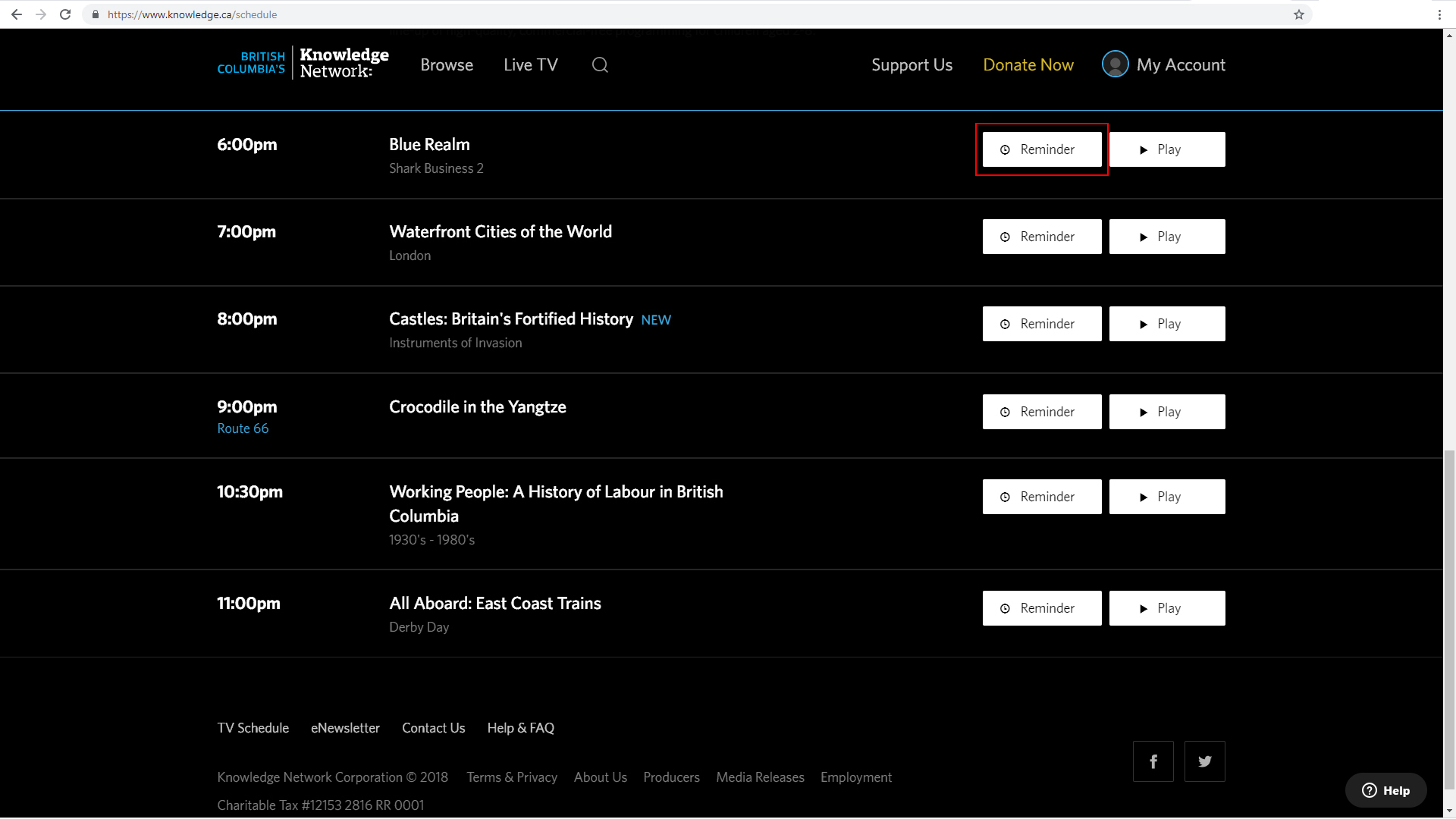 Step 2: Once you click the "Reminder" button on a specific program, you will be presented with three options for the length of time in which you would like to be reminded of particular program via email: 1 hour, 6 hours, or 24 hours.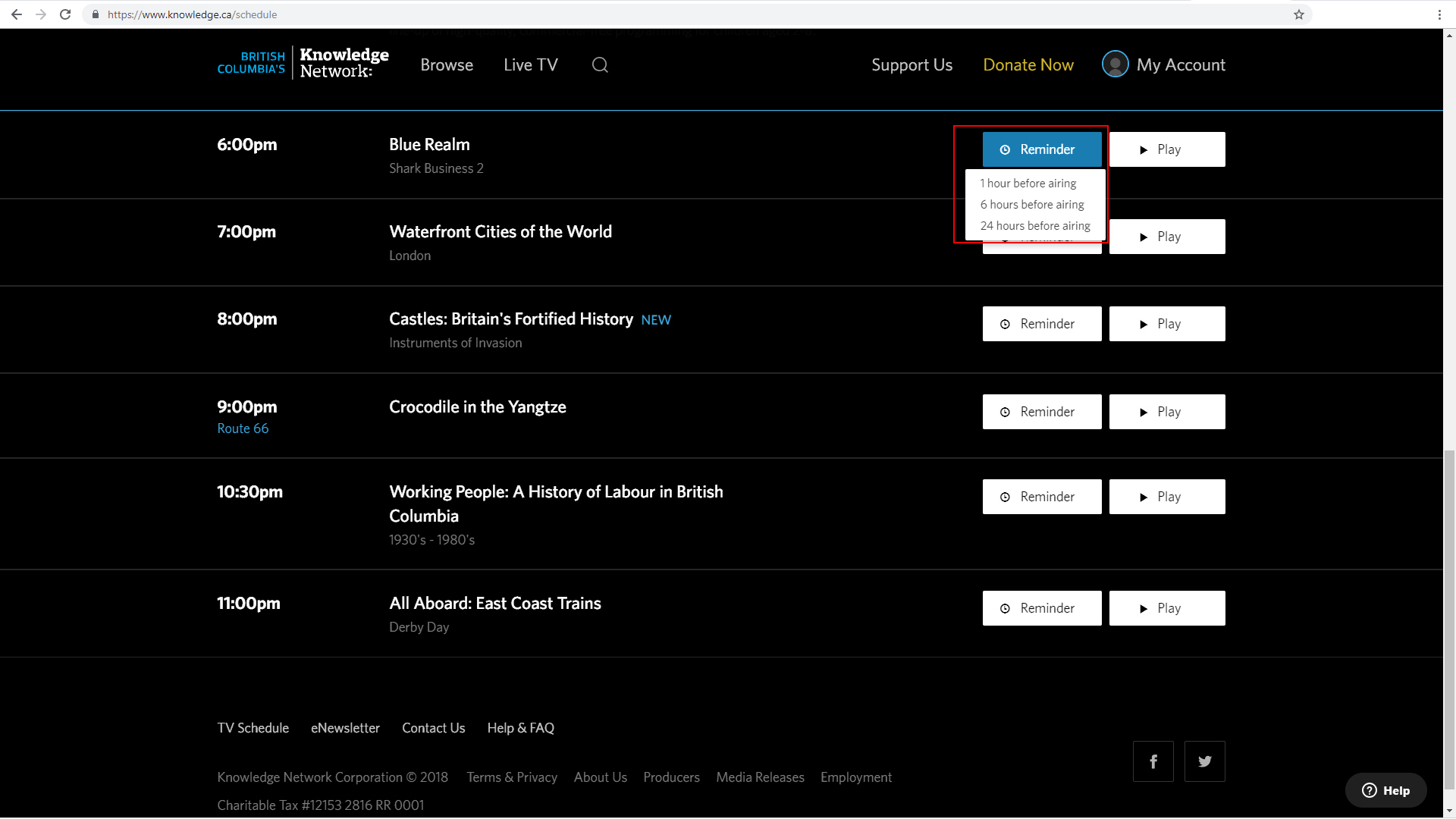 Step 3: Once you have set your "Reminder (s)", you can view your list of them by clicking "My Account" and then clicking "Reminders".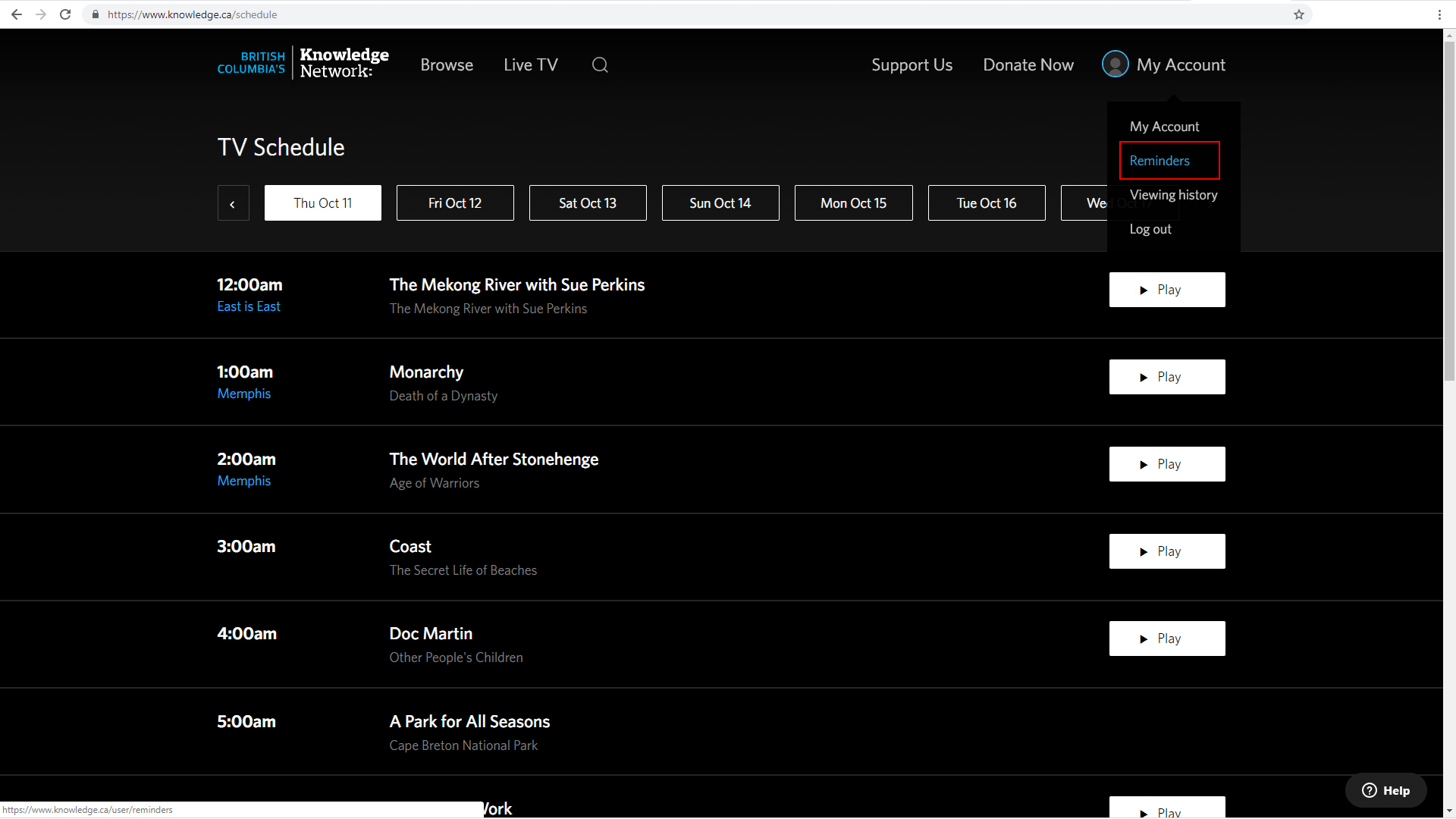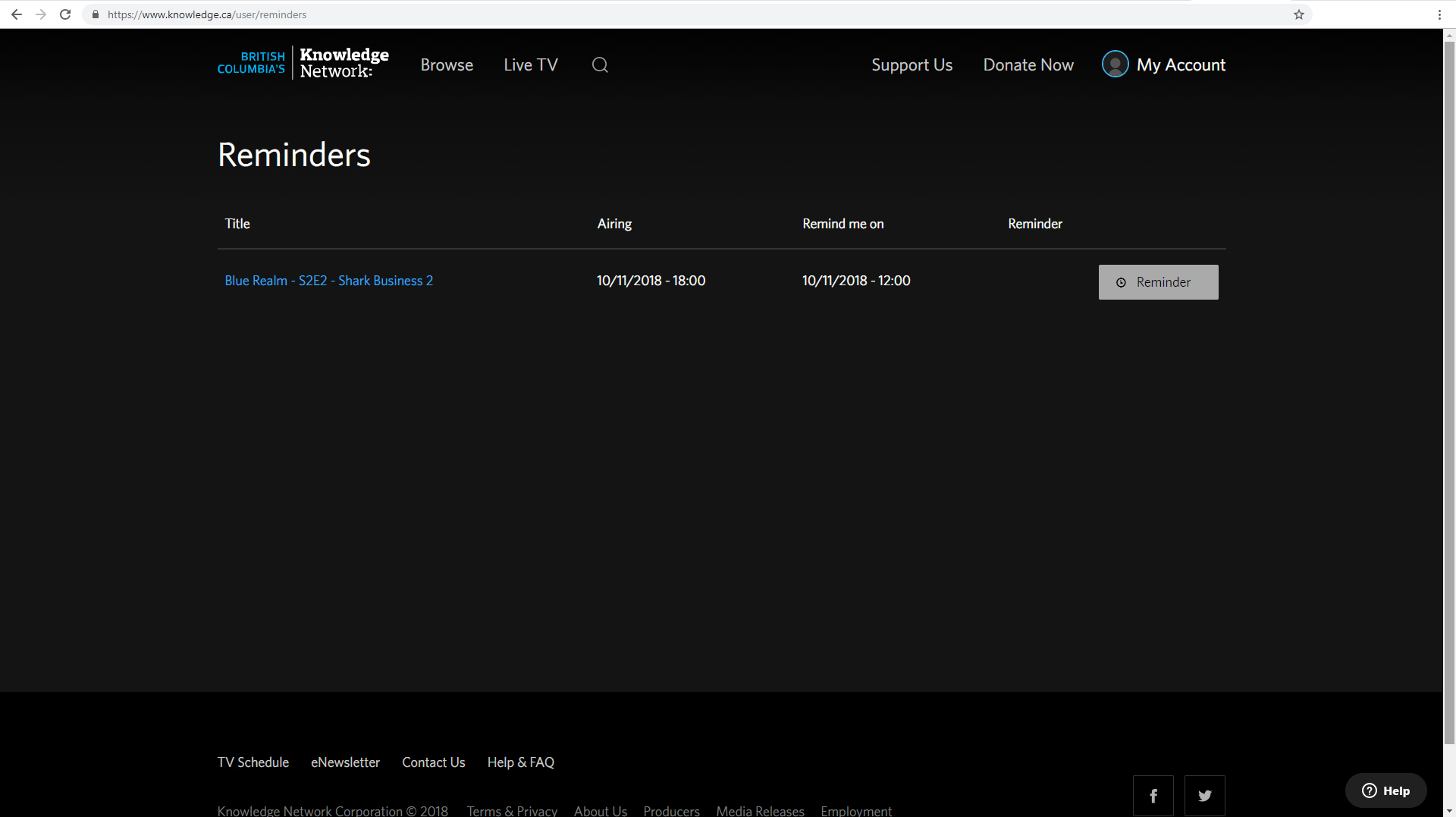 Step 4: Depending on the length of time you selected (1 hour, 6 hours or 24 hours) to be reminded, an email reminder will sent to the email address that you used to sign up or login into your Knowledge account.